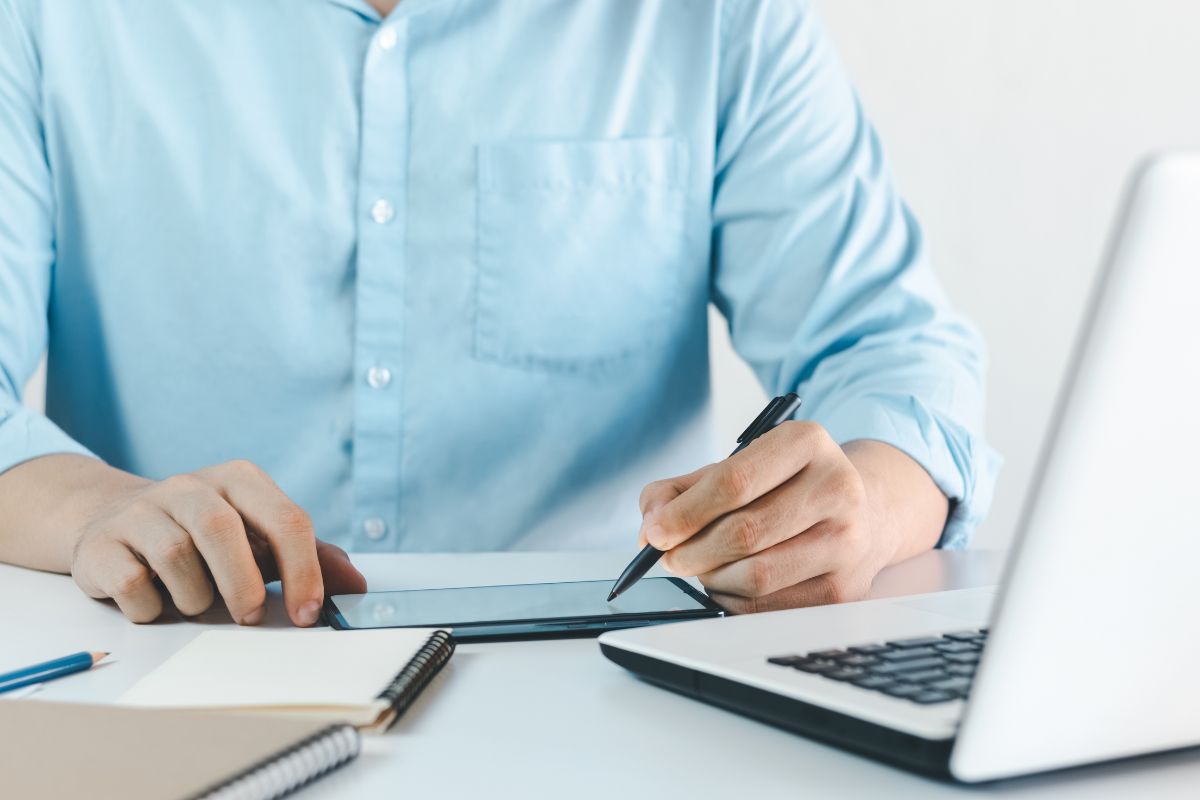 Have you ever thought about why eSignatures are replacing wet signatures? Relying on wet signatures or signatories by pen and paper is time-consuming. This can be translated as a delay in executing critical business processes. Wet signatures are costly. You need to prepare tons of documents, ship them, and then wait for an indefinite period for the stakeholder to sign and send them back to you. If the stakeholder is from another country, the process is delayed further. eSignatures for contract management software come in handy as tools to solve this problem.
How can eSignatures help in contract management?
1. Authentication of the signer:
Unlike traditional signatures, eSignatures are highly secured, and no one can do a forgery and sign on your behalf. Digital contract signing involves a digital certificate issued by contract management software. The algorithm of the software gives a private key with a matching public key. Once you receive the private key, the signature is produced, and you get the message that the document is signed. The verification also uses a public key and authenticates that the intended person is only signing the document and no one else.
2. Solves contract signing in remote work:
eSignature is the perfect solution to onboard vendors, contractors, or remote employees without any delay.
3. Version control
The key benefit of integrating eSignatures for contract management is that the signed agreement is automatically uploaded to your contract repository. One key challenge this solves is that people forget to upload signed documents to their document repository.
4. Faster collaboration
Integrated eSignatures make collaboration between teams faster and easier. Be it your team members or external stakeholders, eSignatures facilitate faster execution.
Benefits of eSignatures
1. Keep business moving forward regardless of the location
As the COVID-19 pandemic disrupted the way business was done, and with organizations embracing the remote-first work culture, eSignatures for contract management gained popularity worldwide. With globally dispersed teams and employees opting to work from remote locations, traditional signatures are slowly fading out, giving way to eSignatures which is a more sustainable approach to conducting business irrespective of the location.
Integrated eSignatures in contract management for businesses are easy to use, can be accessed from anywhere, so you can quickly onboard partners, vendors, suppliers, and contractors in your team without their physical presence in the office.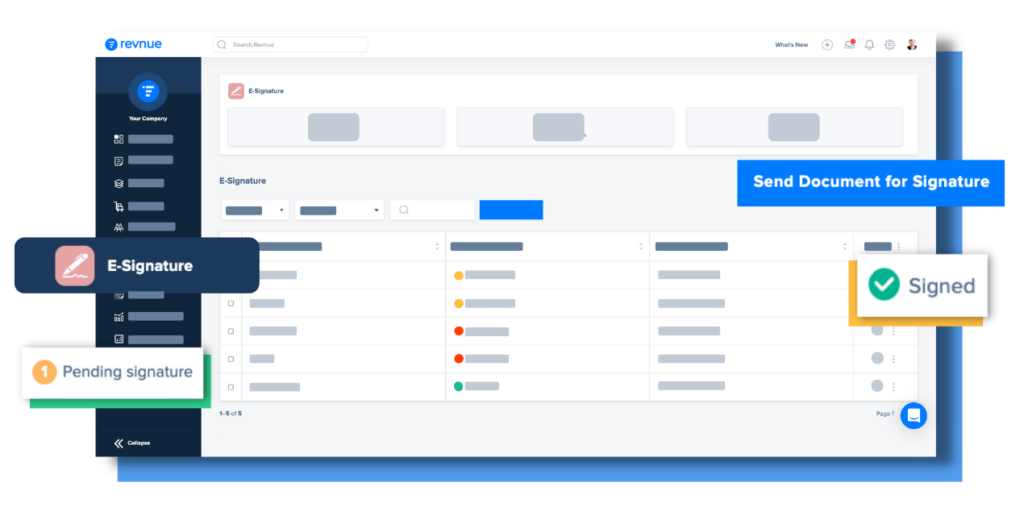 2. Complete the signing process quickly and easily
Unlike signing with pen and paper, digital contract signing reduces execution time. There is no need to send the contract paper to get it signed physically. Instead of spending days and weeks signing a contract or an agreement, you can complete the signing formalities within a few seconds and carry out your business without any delay.
3. Reduce the costs and save time
Contract management software with an integrated eSignature feature saves time and saves resources too. The legal team is spared from the administrative tasks of printing, preparing, and sending large volume contract agreements every day and can spend time on more critical stuff happening in the organization. And finally, you save costs on printing, courier charges, and paper costs with contract management software.
Legal teams prefer using contract lifecycle management software to improve organizational efficiency and effectiveness considerably.
4. Get a real-time status update
One of the biggest benefits of using digital contract signing in contract management software is it gives you real-time status updates on your document. Unlike traditional methods, where you are clueless when the document reaches you or the intended stakeholder, contract management software lets you know who all have already signed the document, who all are yet to sign, and track the document's current state. This is a crucial factor in audits and similar critical business aspects where you need to have specific answers to questions like when the document was shared, who signed it, when did they sign, and more.
5. Increase security
Security is a big concern for eSignatures for contract management, and it is vulnerable to unauthorized use. But most contract management software offers a plethora of security measures so that your electronic signature is safe from unauthorized use. Additionally, when you leverage contract management software with eSignature, you also automatically protect the confidentiality of sensitive documents.
6. Offer a better experience
Integrated eSignatures are convenient and offer a seamless signing experience. Imagine you don't need to take those numerous printouts of the contract papers, put them in an envelope, ship them and then wait forever to get them signed.
Let's suppose your sales team prepared an MSA agreement. Your legal team wants to make some changes before signing the contract. In the case of collaborating on the workflow using contract management software, suggestions can be made right within the dashboard. The stakeholders can review the edits and sign off the approval. Then, the client can either sign the contract or send suggestions on the same platform. Imagine the to-and-fro digital signing experience saves!
In a nutshell, whether you are working within your team, working with other teams or external stakeholders, eSignatures in digital contract management reduce the time to execute a contract by making collaboration easier.