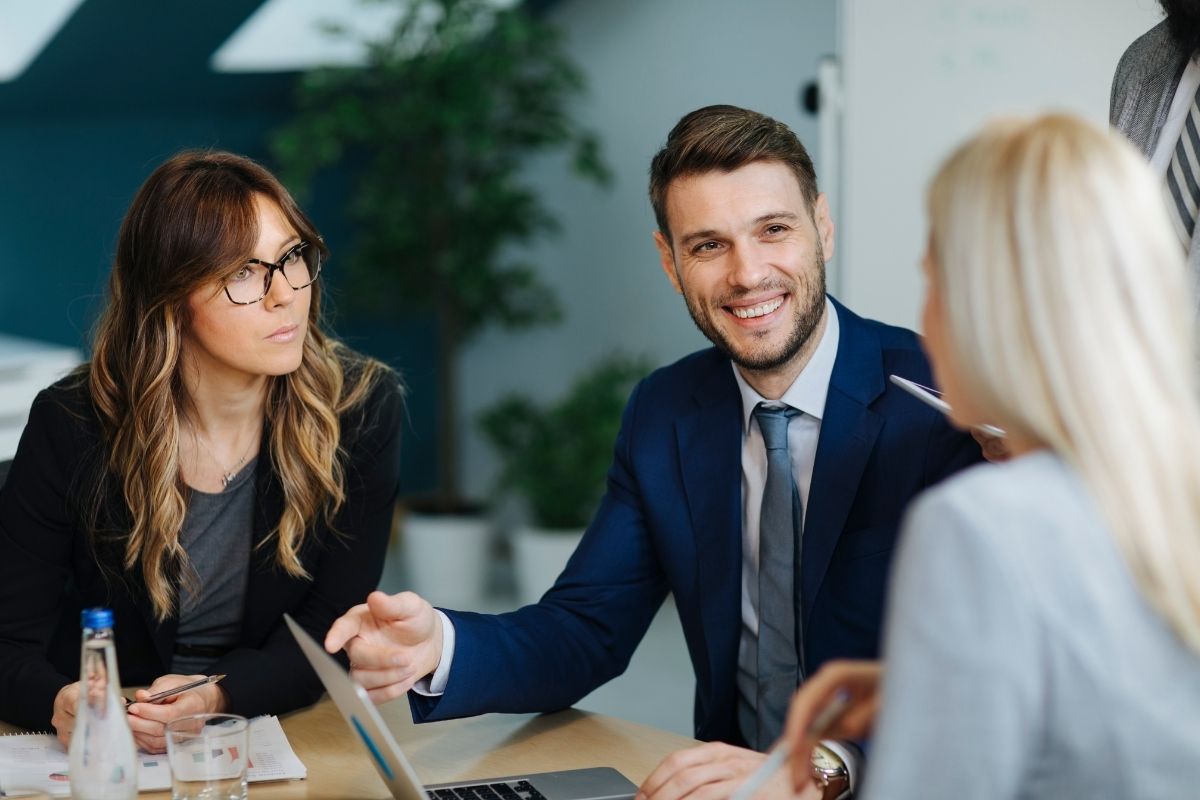 How do companies like Amazon or Netflix manage their contracts? Most likely, through an automated contract management platform. Without the ability to easily access digital contracts, things can quickly take an unprecedented turn, as evidenced in numerous events related to breaches and conflicts regarding misunderstood contracts.
Contract management includes contract implementation, vendor selection, issue identification and control, tracking, and renewals. A good contract management platform provides a framework that enables businesses to optimize their processes around how contracts are managed and executed. In recent times, the role of AI has become significant in contract management as it simplifies contract management and assists businesses in using their contract data to make strategic decisions and drive future initiatives.
Download eBook: Contract Management Trends 2022
5 Benefits of Contract Management Software
#Monitoring end of Contract Terms
A sound contract management software such as Revnue makes it easy to access critical contract terms and conditions both on the buy-side as well as the sell-side. Dashboards and automatic alerts help monitor end of contract terms and prepare the organization for what's expected of the contract and take timely actions.
#Improved Traceability
Once authorized, a contract must be accepted, signed, and executed by several parties. When several people around the country or perhaps the world are involved, things get tricky. A contract management software provides full traceability, making it easy to monitor changes and eliminate errors/losses that occur due to the lack of knowledge or accountability.
#Centralizing Contracts and Searchability
Failure to search for the right contracts at the right time often leads to financial losses. It is possible that one single vendor for an enterprise may have been providing a wide variety of services and may have different contracts for each of those services. When all contracts are centralized in a repository, it becomes easy to search across all contracts for terms and metadata to get a complete picture. Revnue's Smart Search capabilities ensure that you get quick answers to all your contract-related queries.
#Reducing Risk by Ensuring Compliance
Contracts cover payment terms, workflow, service expectations, and compliance. Contract management reduces risk by assuring compliance and tracking it. It helps the bottom line by comparing costs and saving money. Real-time contract insights allow management to make data-driven choices and course adjustments before it's too late.
#Operational and financial efficiency
Given how the world has changed since the pandemic, many firms must rethink how productivity, performance, personnel, and inventories impact growth and profitability. It should include goals, deadlines, budgets, resources, and risks. Each initiative/project requires particular parts, purpose, and management for smooth operations. All these factors complicate an already complex business landscape. However, these factors can be managed systematically by digitizing your contracts with an intelligent contract management platform.
Unique Benefits of Revnue's Contract Management Software
Here are some additional benefits of Revnue that make it unique from other available contract management software.
Supplier Management: With Revnue, you can manage your suppliers centrally alongside your contracts and assets. The platform allows you to consolidate information on all your suppliers in one place and get instant access to data that may be otherwise difficult to find. You can pull details on financials, payments, renewals, history, contact information, and other supplier information through an easy-to-use graphical interface, simplifying the way you manage your suppliers.
Asset Management: Revnue automatically creates electronic records of your assets and links them to contracts and vendors. An integrated approach of tying your contracts to assets helps improve business decisions regarding investments, strategy, financial, compliance, reporting, and much more. You can track warranty and support for all assets and services in one place, get alerts, pull reports, and manage them better by associating with contracts.
Artificial Intelligence: AI is the backbone of Revnue's contract management capabilities. Proprietary Rev[AI] technology intelligently extracts metadata from contracts of all types, including images, photos, and pdf documents. It captures terms and conditions, asset information, supplier information, auto-discovers SaaS subscriptions, builds relationships, provides recommendations, and delivers contract intelligence that can help you maximize your business.
Advanced Reporting and Analytics: An easy-to-use interface with do-it-yourself capabilities makes it easy to create customized reports and pull the required information in seconds. You can set alerts on any parameter or event of significance. A real-time perspective enables proactive problem-solving.
Stages in Contract Management
Contract management involves more than just writing and approving contracts. It comprises steps that guide the procedure to completion. In fact, there is a lot that needs to be done after the contract is signed. Missing steps might lead to delays and errors, and even financial losses. Here are the key aspects of importance:
Create: The contract management platform must be able to include regular procedures with specific aims. Identifying the contract type and assigning tasks are the first stages. The planning process should consist of the company's resources, goals, team members' strengths and limitations, and obstacles and dangers.
Negotiate: The contract should represent the organization's requirements and beliefs, fostering mutual trust. Negotiation follows the basic contract design. During the negotiating phase, line items might be modified or deleted.
Finalize: Before an agreement is finalized, several managers, departments, and even contractors must sign off on the details. Signing contracts between businesses is the last stage before execution.
Track and Renew: Once the contract reaches the execution phase, tracking terms and monitoring progress becomes vital through its lifecycle. The stakeholders need to continuously monitor the compliance details, renewal dates, penalty terms, etc., to ensure smooth execution of the contract.
Read Also: What is Contract Lifecycle Management?
Changes might happen once the project starts. Revisions must be appropriately handled and disclosed. Deadlines, audits, income, and expenses must be recorded and communicated with the team. Customizable standard software helps a contract operate smoothly. A good relationship and a concluded agreement are more likely when these five areas are carefully controlled.
Final Thoughts
A contract management software allows all team members to be on the same page when modifications are made. Budgets, schedules, goals, audits, and other documents are all live. Having real-time access to all project changes means quicker responses, less risk, and fewer complexities that might lead to missed deadlines, blunders, and even litigation.
With automated procedures and notifications, data solutions increase overall contract and project organization. Anticipatory issue solving gives a competitive edge and enhances project performance. A contract management platform should be a centralized system with easy searchability, visibility, and access. Revnue is the only such unified platform, on both the buy-side and sell-side, that offers end-to-end visibility across contracts, vendors or suppliers, customers, assets, SaaS, and services. To know more, do visit our offerings and FAQs page.