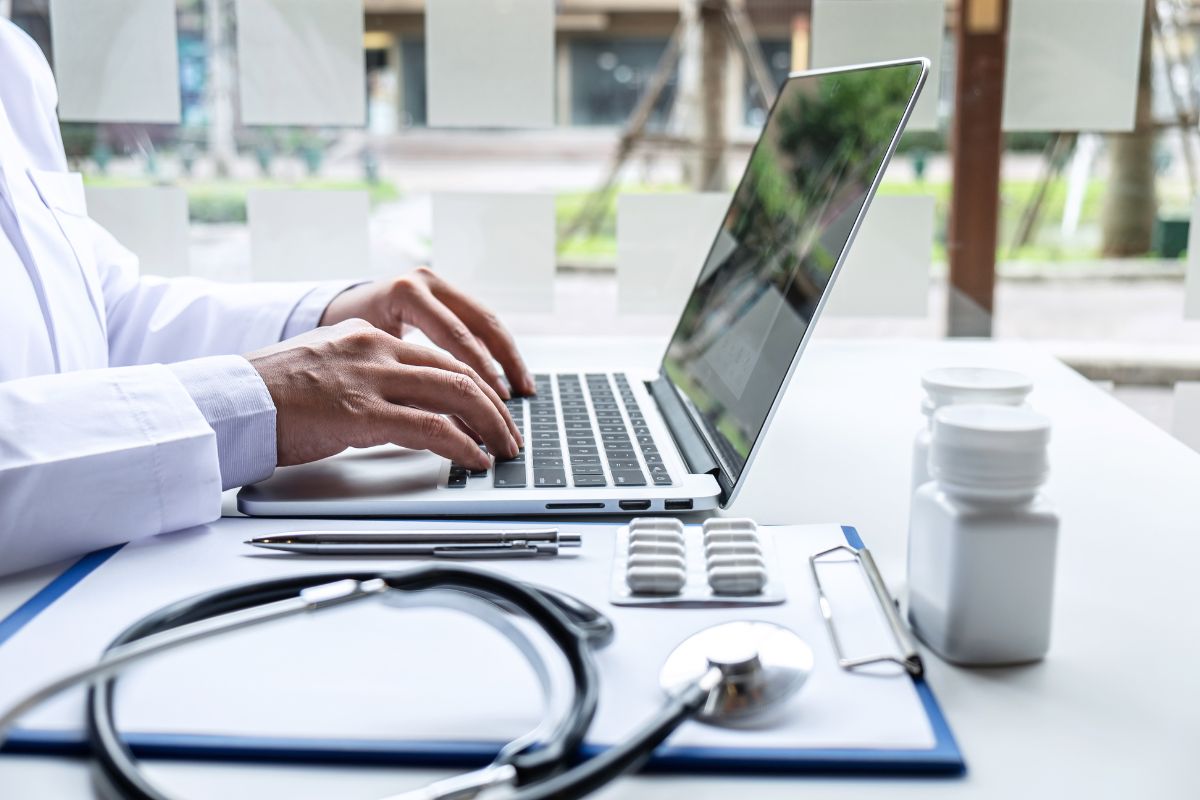 There was a 154% increase in telehealth consultation in March 2020 in the United States, compared to the same time in 2019, according to CDC. Add to that a plethora of telemedicine apps that made their way into Apple and Google stores. You may not have realized but most such healthcare apps and telemedicine apps need to follow compliances as per healthcare contracts.
Yet, the adoption of contract management for healthcare has been surprisingly slow. As per a recent study by Black Book Market Research, health providers spend nearly $157 billion each year on manual contract management. This is alarming, considering how many healthcare providers around the world today are pushing online consultation and telemedicine into the mix for better patient management and better services.
Types of contracts needed in healthcare
Physician/Surgeon Employment Contract
Physician Recruitment Contract
Transfer Agreements
Technology Licensing
Supervision Agreements
Partnerships with other healthcare organizations
Equipment Sales and Leases
Patient agreements and medical records
Purchased Services Agreements
Management Services Arrangement
Medical Directorship Arrangement
Media and public relations contracts
Executive Compensation and Employee Benefits Arrangements
Unique Healthcare Contract Management Challenges
Challenge 01. Multiple Highstake Contracts
The stakes for the healthcare industry are higher than any other since hospitals and physicians often deal with serious medical cases that need immediate attention. Given the nature of such a stake, there are multiple compliances, protocols that exist in different patient and physician contracts, apart from other contracts such as those with management, vendors, technology providers and so on. These contracts need approvals, signatures, edits/corrections, submission to different authorities.
Solution: Contract management software for healthcare helps in standardizing the process of moving contracts at various levels for different purposes. An AI contract management software such as Revnue facilitates implementing standardized logics in managing contracts that saves costs, wastage of resources and compliance management.
Challenge 02. Centralizing the Access of Contracts
Another unique challenge for the healthcare industry is the need for paperwork at almost every stage of treatment. This further poses the challenge of organizing different files at one place and make them easily accessible. In the absence of such a central repository, decisions get delayed, compliances are overlooked leading to medical mishaps and escalation in the costs.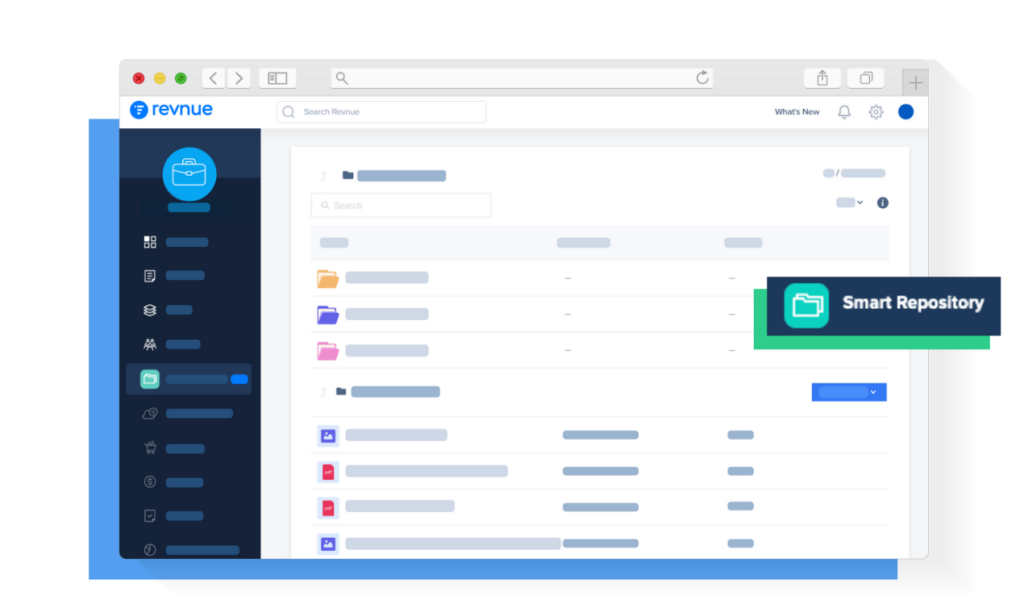 Solution: An efficient way to centralize access to all contracts is by creating a central repository on a contract management platform. This platform must allow putting categories, customizing tags and categories, editing logics into the software, editing facilities for any change or unforeseen event, advanced search options for locating specific contracts etc. When contracts have easy accessibility, decisions become quicker, the parties involved are equipped with accurate information leading to clarity. The healthcare providers are also able to spot opportunities within the existing contracts for providing benefits to the patients or enjoying the benefits of information related to vendors or partners.
Challenge 03. Reporting Events and Truths
It is so crucial for healthcare providers and physicians to have a comprehensive analysis of patient history, treatment history, result reports and so on. A key challenge that only the healthcare industry faces is the keeping and reporting of patient records and treatment results for further reference. In a lifetime, a patient may have consulted hundred doctors, may have consumed all kinds of pills and may have some unique body conditions. Keeping a track of all these for every patient and then having a comprehensive report about it is a day-to-day challenge for the administration.
Solution: A healthcare management contract allows organizing of patient data in a timely manner. It can automate alerts or notifications for meeting deadlines or appointments and can generate reports taking specific data. When reports are available at their beck and call, the hospital administration springs to action, correcting errors along the way and ensuring they don't happen again.
Challenge 04. Need for Frequent Referencing
The Healthcare industry needs to be in the know of legalities and compliances constantly for unique cases and situations. There are some contracts that are used more frequently, while others may have higher legal obligations. As a result, it comes with challenges for clinics and hospitals to search older references in the system or keep them handy, just in case.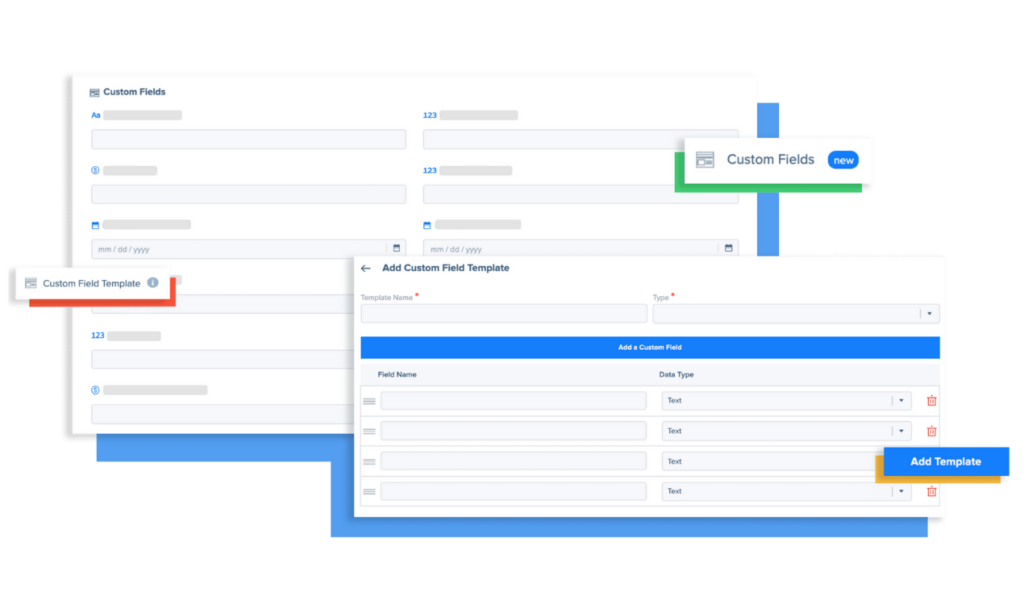 Solution: Through contract management software for healthcare, a database of frequently used contracts, higher stake contracts becomes easier to both record, categorize, classify or access. Such a contract management platform allows automating access or creating templates in the system storage. This also saves hospitals both time and future legal troubles.
Challenge 05. Linking Contracts with Procedures and Compliances
Healthcare industry must adhere to a number of regulatory bodies such as HIPAA, Stark I,II,III, HITECH, GLBA, False Claims and Join Commission, Federal Anti-Kickback Statute among several others. For instance, when it comes to patient data and security, a hospital will need to comply with HIPAA in case of a related contract. Imagine the complexities the industry faces on a regular basis in linking relevant contracts with relevant compliances. Manual contracts lead to security or compliance breaches, costing hospitals dearly both in monetary as well as social credibility.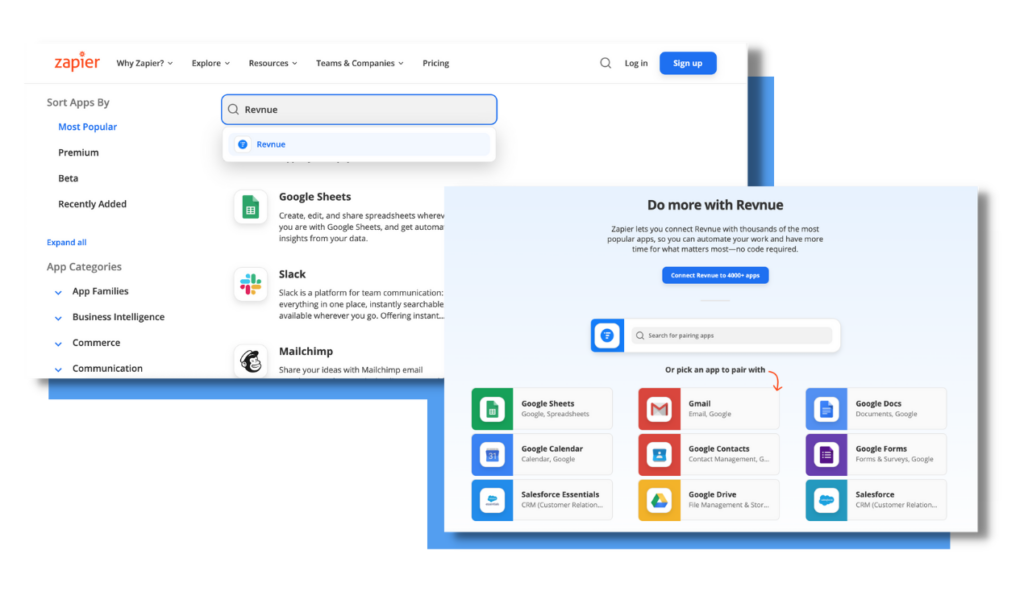 Solution: A good contract management software for hospitals allows for smooth linking of every contract with associated compliances and regulatory bodies. This linking ensures compliance of legal protocols, relevant procedures and policies. A smart contract management software integrates with policy management system, unifying contracts with compliances and saving much time and resources.
Challenge 06. Process Automation
In general, every hospital or healthcare provider deals with a number of procedures and processes involving workflow and responsibilities as per specific contracts. When a contract gets stuck at any stage, it disrupts the day-to-day functioning of a hospital, delaying decisions and medical procedures.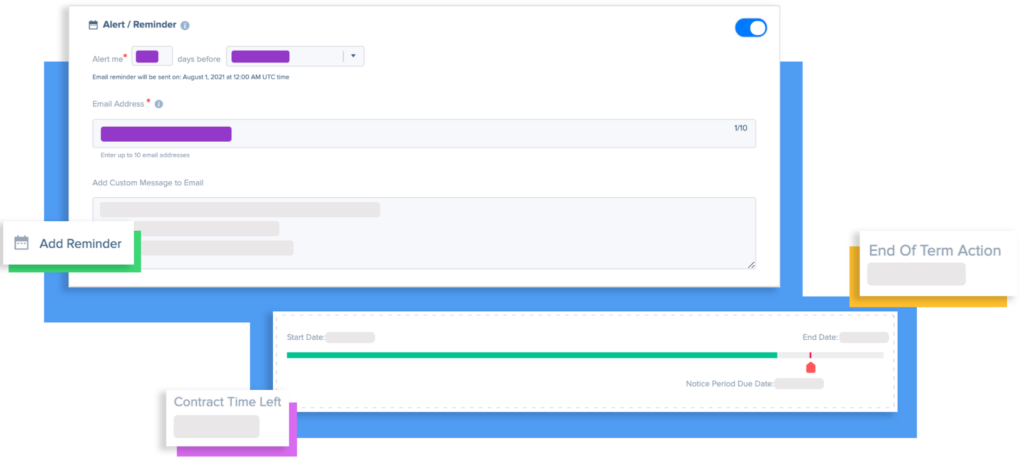 Solution: The best way to automate hospital administration processes is to adopt a contract management system that manages contracts and intelligently notifies relevant people about their roles or procedures. Automated workflows bring an organized routine into a hospital system while obligations are met and business relationships are further strengthened.
Challenge 07. Security Breaches
We have discussed security breaches earlier in some of the points above, but this challenge needs its own description. Hospital contracts are full of sensitive information or classified data. Not everyone working for the same healthcare organization may be trusted with all the information and details of the contracts. Security breaches are often common in medical contracts maintained manually or in an offline setting.
Solution: A cloud-based and AI-powered contract management software for hospitals is ideal for ensuring security. This software allows setting up of a user hierarchy and filters such as two-factor authentication involving phone numbers or passwords. A good contract management software allows customizing user access to full or partial, or other filters such view only or read-only access. This also allows crucial factors such as digital watermarks on healthcare files, thus preventing any leak or unauthorized sharing.
Healthcare today is on the verge of digital transformation with telemedicine in place in several parts of the world and online consultation applications becoming more and more common. In this scenario, it becomes all the more imperative for healthcare providers to not only digitize contract management but opt for a holistic software that manages contracts intelligently. If you wish to know more, we should talk.