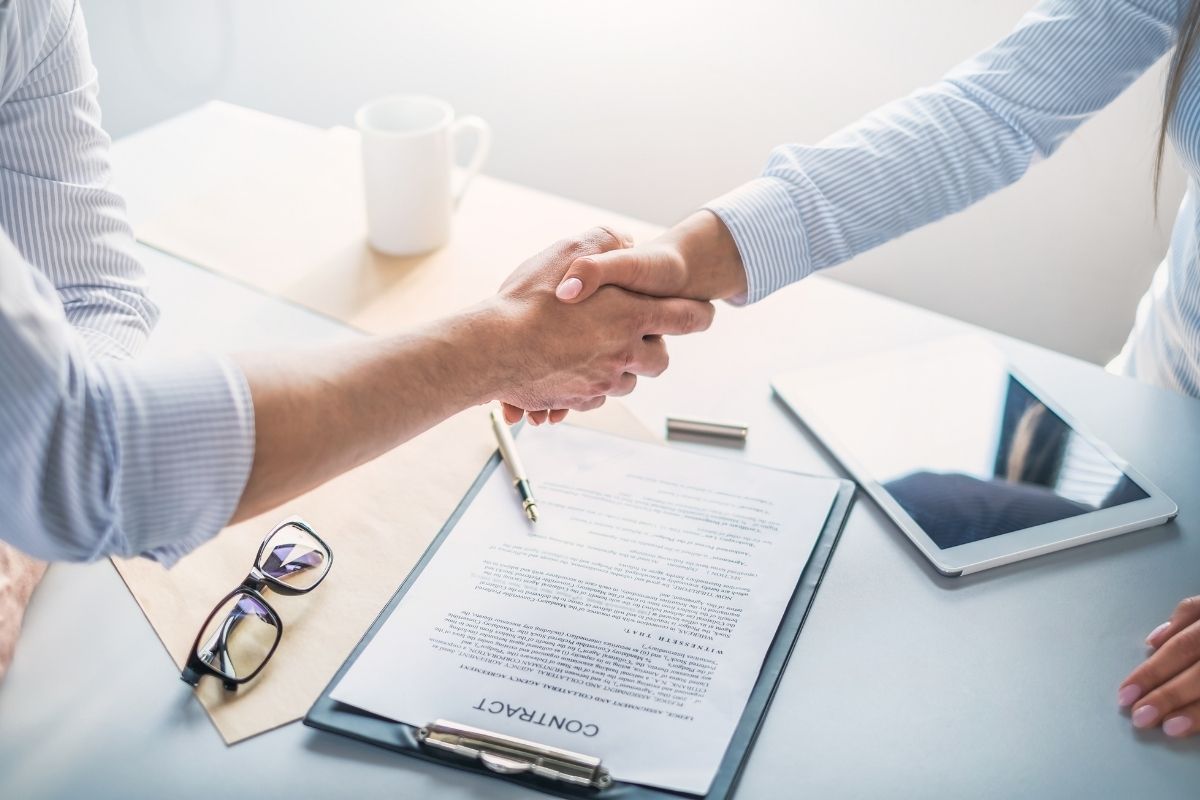 Back in 1998, the National Basketball Association (NBA) team owners and players were in acute disagreement over contract terms. So much so that the negotiations lasted six months, causing the game season to be postponed. In the end, the owners had to exercise a final arbitrary deadline for the players to participate, or else they would cancel the entire season. Players, knowing fully well the burden of financial losses that year, had to concede and agree to the best possible terms. The legendary 1998–1999 NBA season began seven months late.
The word "negotiation" is a well-known term in the world of business. In terms of a contract, it means the same thing as a business negotiation. The process of coming to an agreement over certain terms, conditions, and clauses in a contract is called contract negotiation.
For instance, in some contracts, one party may wish to get payment within 10 days of submitting the invoice, while the other party may wish to follow its monthly or quarterly payment cycle. These terms need to be negotiated before the contract is drafted.
Contract negotiation procedure
The contract negotiation process is comprised of three simple steps:
Step 1: Prepare
The first step towards this is to know the issues that need to be negotiated in a contract. One party may want to read the suppliers' offers, and the good and not-so-profitable parts of them. The other party needs to study the needs of the receiving party, their history of payments and negotiations, and identify areas of doubt. A few things to keep in mind –
Sort issues into negotiable and non-negotiable categories.
Prepare the agenda for the negotiation meeting
Identify points of contention
Step 2: Negotiate
This is the time when you sit down with the supplier to discuss the terms of the contract and negotiate the issues that you had earlier jotted down. A few things to keep in mind –
Be respectful while remaining firm in your beliefs.
Consider the supplier's challenges
Suggest solutions that are mutually beneficial
Be positive
Step 3: Summarize and reiterate
Not every issue will be resolved during the negotiation meeting. As a result, jot down the points that you have agreed upon and those that both you and the supplier will get back on. Then summarize the agenda, and reiterate the agreed points. Important points to emphasize are:
Payment conditions
Date of contract's beginning
Contract volume
Final project price
Best practices in contract negotiation process
1. Know what a successful contract looks like
You cannot negotiate well unless you know what a good negotiation looks like. That means you should think of all the successful contracts that have come to fruition and what negotiation strategies you have used. This will provide a reference point for future contracts.
A good contract is one in which the following conditions are met –
Both the parties know and understand their obligations, and they are willing to meet them
All stakeholders – including the respective teams – are satisfied with the obligations
The expected benefits are being fulfilled
A performance monitoring tool such as a contract negotiation software, exists
Both parties are committed to resolving issues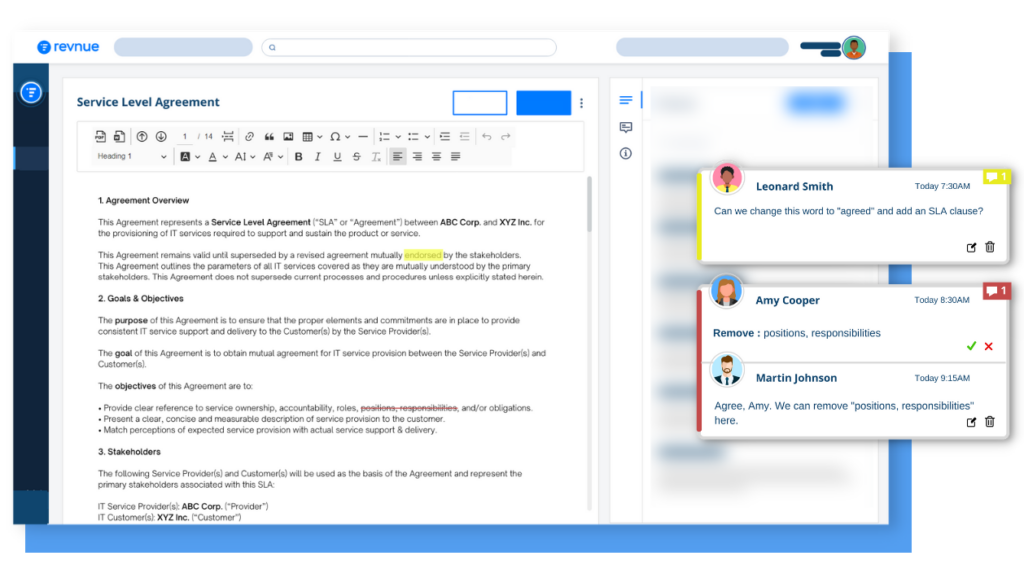 Contract Authoring and Negotiation – Create, Collaborate, Negotiate and Execute contracts all in one platform.
2. Research your supplier
A successful negotiation happens when you are aware of what and who you are dealing with. All suppliers have a history of good and bad projects. Study your suppliers thoroughly, even after you have had your first meeting. Ask around and look for personal testimonials. There may be non-financial elements that you may want to add into the contract, such as future references for the supplier, or providing testimonials. Find out how you may benefit the supplier, and come to terms that are mutually beneficial.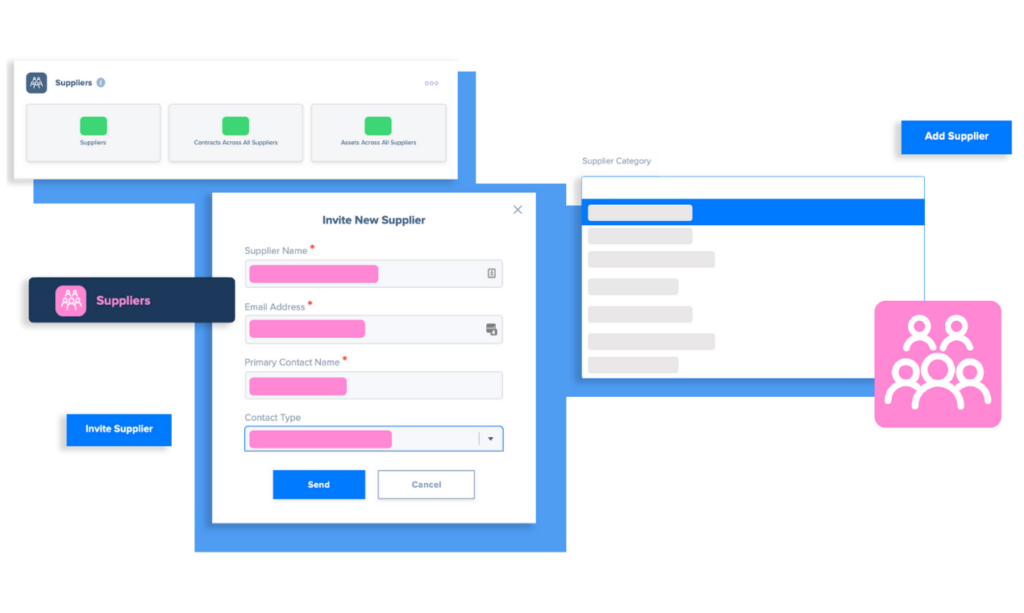 Buy-Side Dashboard: Consolidate information and delivers insightful analytics that translates into better negotiations and improved relationships with your suppliers.
3. Know your team's comfort levels
A lot of times, contracts go bad because internal teams aren't exactly comfortable with the terms. Find out how many team members will be involved in the project. Are there any members who are leaving the organization in the near future? Understand the emotions of your team, and bring them on the same page before negotiating with your suppliers. Internal conflicts give rise to contentions that sometimes benefit one of the parties, while the other party suffers.
4. Keep an open mind
Always listen to both sides – your own team and the supplier—while negotiating a contract. A supplier may introduce a challenge that your team may not have been prepared for, and vice versa. Keep an open mind and be attentive to each party's needs and concerns. It is only with more listening and empathizing that you will have the right ways to negotiate better.
5. Make a backup plan
Before sitting in a negotiation meeting, always think of and note down alternative solutions. What if the supplier cannot meet certain conditions? Have you thought it through? What would you do if 20% of your conditions were not met? Plan Bs always prepare you for the unexpected, and including those schemes will assist you in preparing compensation clauses for the contract.
6. Use contract negotiation software
Today, there are many options available for managing contract cycles. Many such software programs, such as Revnue have intelligent dashboards and unified systems that allow you to have future insights into the contracts. This proves to be a huge asset while negotiating contracts since you are able to foresee the outcomes. A good CLM software should be able to provide not only easy access to all contract documents—past and present—but also insights and analysis of the data. This data will help you include important clauses for your protection and will lead to better execution of the contract.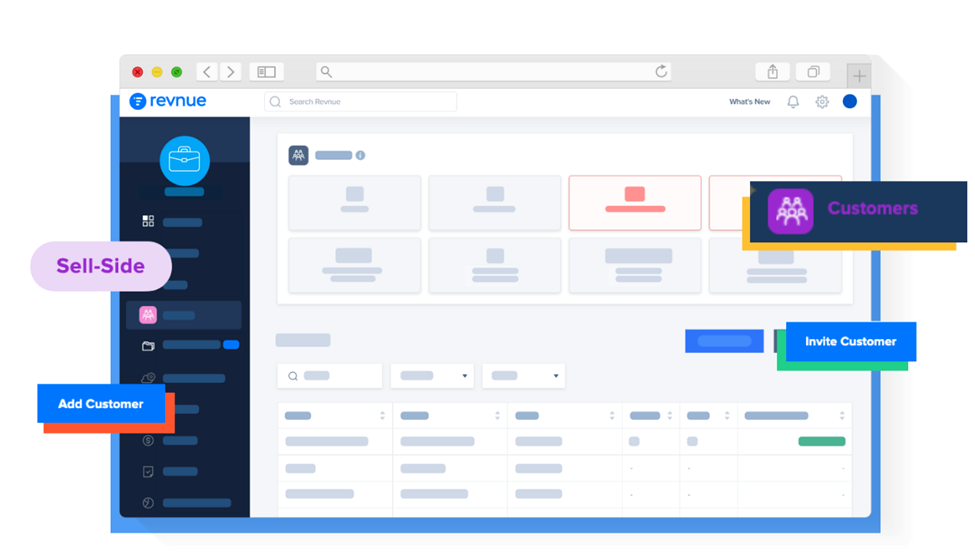 Unified Dashboard – Gain enhanced visibility into your data with full traceability to all your contracts, assets, services, customers, and suppliers.
Get good software
This is a reality: CLM software is intelligent enough to provide valuable insights into your contract negotiation process. That's because such software acts upon the given data, and information, which is both neutral, and reliable. Contract negotiation is a vital process that sometimes decides the course of the contract's execution. This is one of the reasons why you should opt for a unified system in CLM.