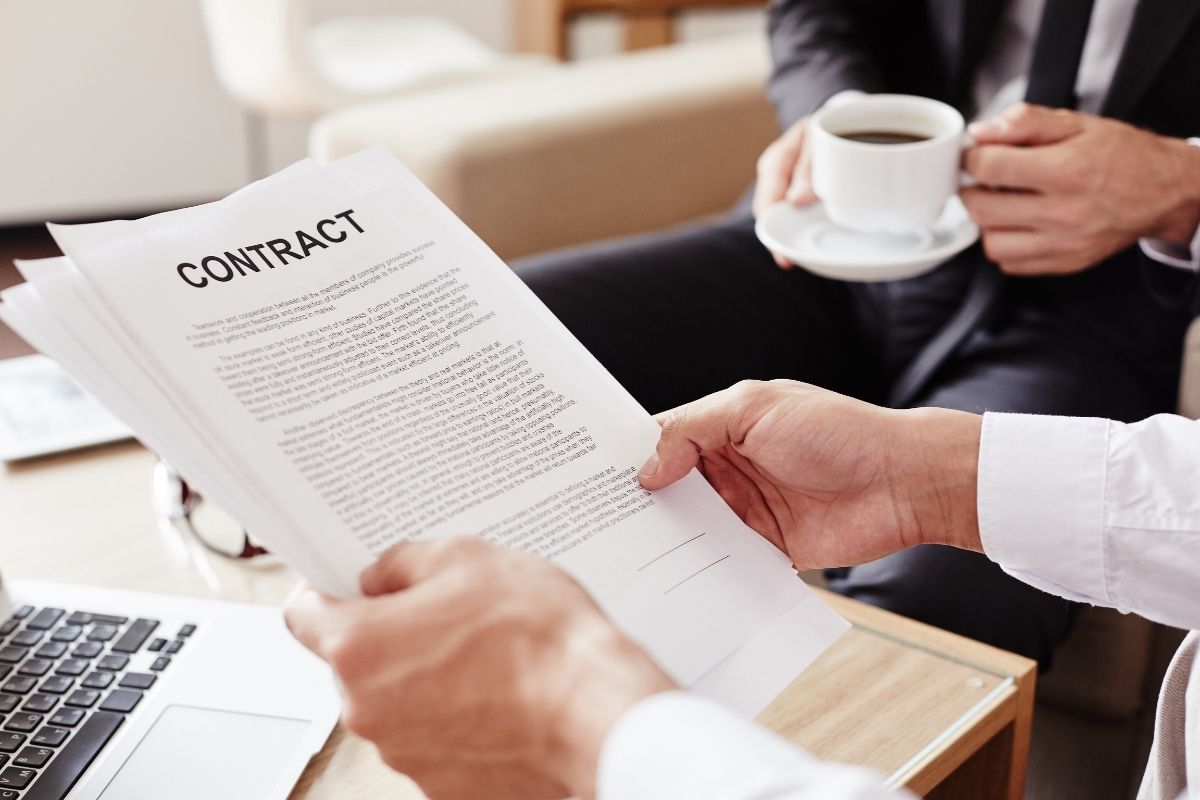 Contract Lifecycle Management (CLM) refers to the management of a business' contract right from the initiation through its expiry. From reducing risk to improving productivity, CLM might be the big fillip that your business needs.
According to Gartner, "CLM is evolving from an operational record-keeping system, primarily used for legal audit purposes, to an enterprise-level core system addressing business risk, costs, and the pursuit of revenue maximization."
In this article, we will look at the different stages of Contract Lifecycle Management, its importance, and the costs of having a poor CLM process.
Download eBook: Contract Management Trends 2022
Stages of Contract Lifecycle Management
Each stage of the contract lifecycle management is crucial and helps with the effective implementation of a contract.
1. Contract Drafting
Before you start drafting the contract, you need to identify the goals and objectives and set the right expectations for both parties. It will also help minimize risk throughout the contract lifecycle. Once clear business expectations are set, the drafting of the contract begins. If there are standardized contract templates available, update them according to your specific requirements. Ensure that you adhere to all legal and regulatory compliances. This is the most critical step in contract lifecycle management, and there should be no room for errors here.
2. Contract Negotiation with Stakeholders
After the contract gets drafted, the negotiation between the parties commences. The expectations of each party in terms of the obligations, terms and conditions, pricing, warranty, renewals, etc., are discussed. All agreed-upon terms must be properly documented during this stage.
3. Contract Approval and Execution
After the negotiation phase, the necessary changes are made to the contract, and it is sent for approval. The contract approval process should have a proper workflow to ensure there are no misses or delays. Once approved, the contract enters the execution phase based on the terms mentioned in the contract.
4. Performance Review and Audits
Contract management doesn't get over after the contract is executed. One needs to ensure that all the obligations are being met. Ensure you audit the contracts periodically to measure performance and see that you are not exposed to any unnecessary risks.
5. Contract Expiry and Renewals
When the closing date for a contract is nearing, you have to be on top of renewals and terminations. If you miss the contract renewal date, it might result in adverse business outcomes for both parties, financial losses, missed opportunities, service disruption, and even hamper the relationship with the other party.
Importance of Contract Lifecycle Management 
Using the right contract lifecycle management software ensures that you are empowered with the right kind of information, which provides deep insights into the contractual terms. The outbreak of the Covid-19 pandemic has resulted in stringent lockdown regulations being implemented across industries, and it has increased the need for contract lifecycle management software. Given that the situation is improving slowly, using an end-to-end contract management process is a great way to improve business continuity.
Let us look at some of the benefits of CLM:
Makes the contracting process efficient
Reduces contract overheads
Better handle on risks
Increased vendor, supplier, and legal compliance
Stakeholders have quick access to the information they require
Minimizes unnecessary expenditure by increasing spend visibility
Improves business efficiency and reduces the scope of errors
Insights from CLM shows you how organizational objectives are being met
READ ALSO: What is Contract Intelligence and How Can it Help You
Costs of poor contract lifecycle management:
According to World Commerce and Contracting, the cost of poor contract practices is almost 9% of your annual revenue. Let us look at how poor contract lifecycle management practices affect your business.
Time gets wasted: When there is no formal contract organization, the risk of wasting a lot of time is always there. You will be spending inordinate amounts of time searching for documents, scouting for data, and poring through notes.
Not getting what you promised: If your contracts are not managed properly, their terms won't be enforced properly. When you do not get what was promised in the contract, the relationship will turn sour.
Delivery gets affected: Poor contract lifecycle management will result in a lot of contractual milestones being unmet. The project will get delayed, terms will not be fulfilled, and the quality of the work will be shoddy.
Too many errors: While human error is inevitable, contract lifecycle management will ensure that the chances for such errors get reduced by a considerable margin. The terms in the contract will keep everyone accountable.
You will not be compliant: By using contract lifecycle management tools, you will find it easy to maintain contract compliance. Otherwise, you will find yourself vulnerable to all kinds of risks.
Too many delays: By being on top of your contract with the right contract lifecycle management tools, you will not only reduce errors, but your project will get implemented sooner than you were hoping to, and in a better fashion too.
Conclusion
Contract lifecycle management streamlines your contract process during all the key stages of the contract. If you implement it correctly, you will notice significant improvements in your efficiency as well as cost savings. With the help of proper contract lifecycle management tools, all the parties will be able to access details about the terms, milestones, and requirements that help traverse through the contract with little to no problems.
If you are looking for an AI-based digital contract management system, take a look at what Revnue offers. Get on a call with us to understand how we can help you manage your contract lifecycle more efficiently.