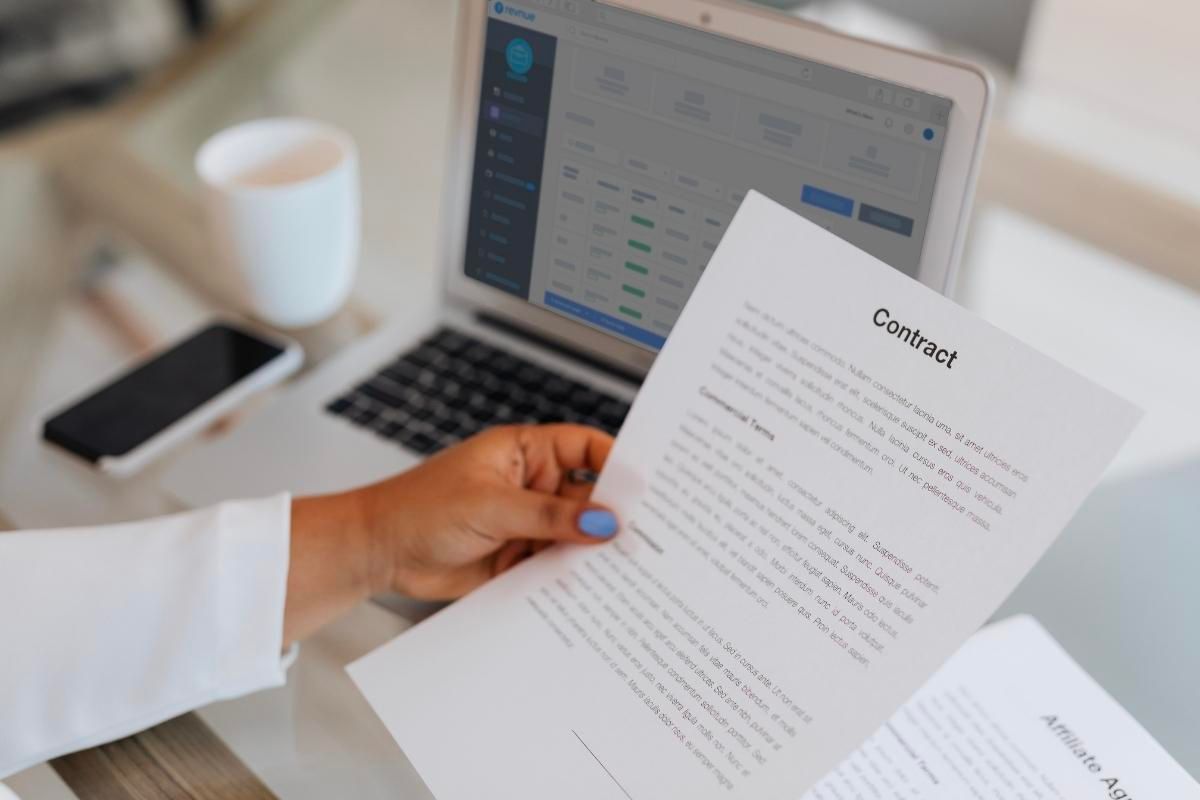 Businesses revolve around contracts. And contracts pile up as organizations grow and the number of transactions increases. That's when companies realize they need a process for storing, tracking, analyzing contracts to reduce financial risk and maximize operational and financial performance. A digital information system that saves and manages a company's contracts and other contract-related documents is referred to as digital contract management software.
Managing contracts is a complex and challenging job for any company. A simple contract expiry query, for example, or the attempt to find the latest contract edition, may take a lot of time and create unnecessary delays in transactions. According to one survey, ineffective contract management platform could cost companies 9% of annual revenues in missed savings opportunities.
The system's goal is to improve contract life cycle monitoring, from contract negotiations to ensuring compliance. The system also offers information on the status and progress of contracts so that the company's commercial operations, including risk management, can be managed as efficiently as possible.
Digital contract management system offer critical insights into contract details, enables collaboration between parties, and saves time and money while posing minimal risks. That's the key reason why businesses are moving towards intelligent contract management system to address these obstacles and increase workflow performance.
Here, we will highlight the importance of having a digital contract management platform like Revnue:
Reduce Approval Times
Digital Contract management software automates the end-to-end contracting process. Our Smart Workflows enable collaboration, making it easy for you to manage reviews from multiple people while using the power of AI to improve productivity across your business. You can easily search all contracts and build a dynamic workflow to-do list. You can also use this information to send email notifications to responsible parties, reminding them of the next steps or defining escalation procedures.
Get Better Access To Your Contracts
Unlike paper-based contract management system, storing all files in one consolidated digital repository ensures maximum enforcement and monitoring. Revnue enables you to manage all contracts in one place through an intuitive, easy-to-use interface and get instant visibility into everything that needs your attention. Our Smart Repository makes it easy for you to upload contracts, extract meaningful information, and report on key metrics.
Download eBook: Contract Management Trends 2022
Improve Audit Preparation
Most digital contract management software provides features like audit trails that give you instant access to your entire contract history. This helps you maintain an accurate contract history and a comprehensive audit trail for third-party audits or internal policy enforcement. You can build reports based on contract metadata or create custom compliance reports to prepare for audits. Revnue's AI-powered, NLP-based reporting module helps you quickly find what you need using natural language instead of the traditional way of searching via filters.
Never Miss Contract Due Dates
You can raise renewal awareness by automatically archiving contracts when they expire and sending out reminder notices based on the specific rules. Contract renewal is low-hanging fruit for a business, but it's also the most often overlooked opportunity. You can configure alarms using default or custom settings, such as recurrence, with a digital contract management software. These alarms will not reset until the assigned team member has completed the next milestone, ensuring progress against the renewal date.
Ensure Contract Fulfillment
Suppliers are an integral part of your contract management ecosystem, but it is not always easy to track the data you need to make sure all clauses in the contract are fulfilled. Revnue's integrated supplier management capabilities help you look at suppliers alongside contracts so that you can manage them more efficiently and ensure contract accountability.
Read Also: A CFO's Perspective On Contract Management
Improve Document Management
No more eye-sore filing cabinets or outsourced file storage! Employees can use Revnue to scan paper documents directly into the system, ensuring that all relevant documentation for the agreement is accessible from a single location. They can also import electronic contracts of any kind and view their status and other related information for each one. This saves a lot of valuable resource-time as well as eliminates the possibility of manual errors.
Takeaway
Even though contract management is an integral part of every company, many businesses still use obsolete, inefficient paper-based contract management or a subpar digital version. This blog illustrates why you should move to a better, more systematic, and automated digital contract management system.
Using contract management software like Revnue, you can significantly minimize the amount of time and money it takes to handle and execute all of your contracts. With Revnue, you can monitor, track, and automate every step of your contract lifecycle, whether you're a small, medium, or large company. Learn more about how our contract management platform might benefit you, send us an email, and we'll reach out to you in no time.