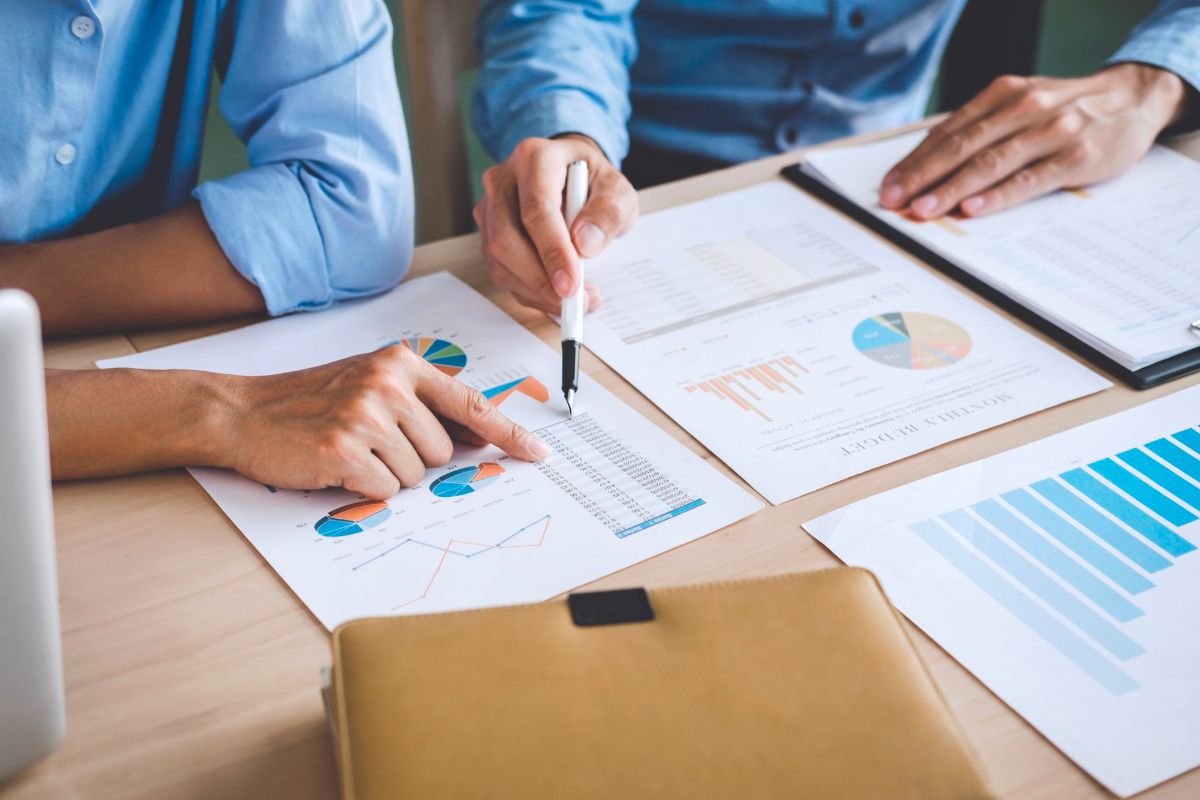 In matters of money, accountability is an essential commodity. Companies and governments around the world spend a considerable amount of their money in ensuring that their capital is put to good use and that there are no frauds, irregularities, or embezzlements.
Yet, financial frauds make headlines every now and then, putting finance teams in an awkward spot. Take, for instance, Chinese coffee company Luckin Coffee stunned shareholders when its share price went to $50 in January 2020 from just $29 in May 2019. Later an internal investigation revealed that the company had fabricated about $310 million in sales in 2019 by selling coffee vouchers in bulk to (fake) companies connected with its chairman. The company also, well allegedly, showed a purchase of $140 million in raw materials from suppliers. The revelation sent its shares plummeting to as low as $1.39. [Source]
Let's just say there are more creative (and legal) ways in which finance teams can impact an organization. This is a team that saves any company considerable expenses in tracking vendor contracts, honoring dues, and collecting dues on time. Finance contract management can empower finance teams in ways that may further lead to efficient expense management.
READ MORE: How Intelligent Contract Management helps Shorten Sales Cycles
Finance Teams have Critical Functions
Finance teams are directly at the helm of a company's funds. This makes their job risky and stressful. They need to ensure accuracy of transaction receipts apart from managing expenses and incomes, minimize costs of procurement and production, search for new vendors among other things.
Some of their functions include –
Renewing all vendor/customer contracts on time
Categorizing products and services with each contract
Honoring timely delivery, penalizing missed obligations
Tracking contract performances
Tracking under-performing services and eliminating bottlenecks
Maintaining and updating balance sheets
Analyzing performances and reporting
Driving profitability at all times
READ MORE: Importance of Contract Management for Procurement
Finance contract management should not be manual
Often organizations and especially finance teams miss great opportunities due to manual or traditional methods of contract management. If a company is using enterprise software but contracts are not managed efficiently, it will create bottlenecks for finance teams leading to several missed opportunities for growth.
Even partially digital or Internet mediums are not enough or efficient in bringing out the full potential of contracts. Emails, shared folders, spreadsheets, and online documents create clutter without offering any means of tracking or reporting. So even if an organization functions via online mediums or uses document management software, it still becomes more and more dependent on people for contract management. It is imperative that an AI-based contract management software is installed that not only manages contracts and vendors but also identifies gaps and important opportunities.
Benefits of finance contract management software
A good contract management software offers easy accessibility with security so the finance teams can identify profitability in a few clicks. Here are some clear benefits of a contract management software for the finance team –
# 1 Easily keep a track of unpaid revenue
Finance contract management software provides an easy and accessible dashboard to upload documents, manage and track contracts. Contract data such as vendors, organizations, clauses, renewal dates, line items, etc are available in one place. This data is structured and searchable, making it easy to keep track of unpaid revenue, actual income/costs incurred, or future expenses. The finance team can then analyze this data, track expiry dates and ensure that any unpaid revenue is taken care of.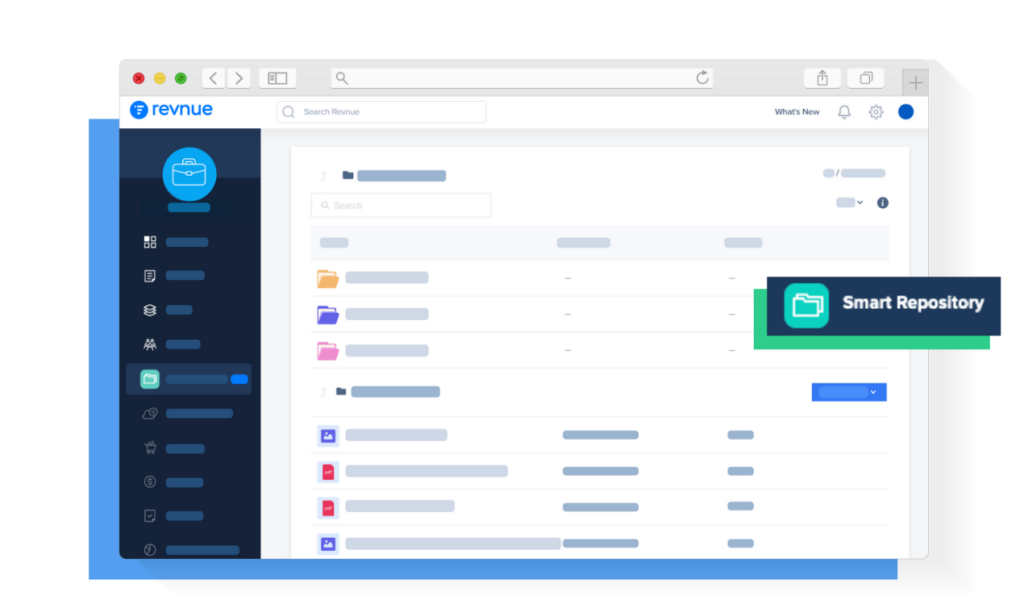 # 2 Reminders of renewals
One of the most crucial features of a good contract management software is its notification feature that allows finance teams to plan ahead of renewals or expiry dates. Software, such as Revnue, also offers automatic rollovers that save time and stress while automated alerts make room for better planning. This helps mitigate risks while allowing the finance team the mental bandwidth to create financial strategies for the company.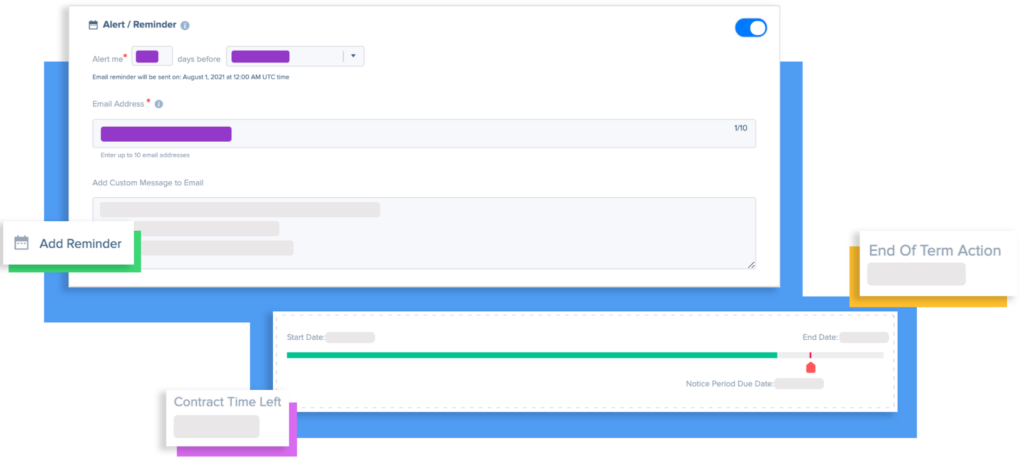 # 3 Avoiding penalties
A related benefit of financial contract management software is that automated reminders also save you from penalties due to missed deadlines. Every agreement or contract comes with a renewal or expiry date along with penalty clauses that need to be addressed either quarterly, monthly, or annually. The finance team can easily manage amendments, addendums, or terminations. Version control with full traceability reduces the risks associated with multiple versions of the same contract.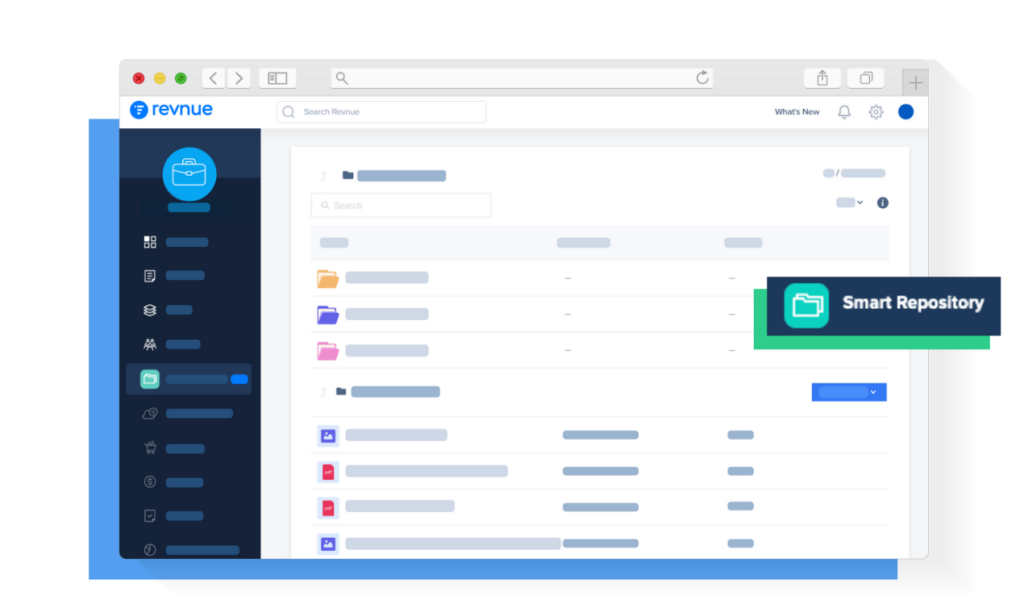 # 4 Accounting and finance compliance
Every industry has its own set of accounting and finance compliances as well as unique clauses. For instance, hospitals in the US and Canada need to be HIPAA-compliant, companies that collect user data online in Europe have to follow the GDPR compliance while there are several tax compliances of specific states and regions that are applicable to certain businesses. Imagine a company having several offshore offices. It may become a nightmare to comply with all the rules at the same time. Here's where an AI-powered cloud-based contract management software comes in handy. It allows for a central repository that makes access to contracts easy while also informing about various compliances. The finance team may also create its own set of alerts or knowledge repository for rules and country or region-wise compliance.
# 5 Accuracy of records for audit
One of the most critical functions of the finance team is maintaining the accuracy of finance records. They need to abide by accounting compliances and keep a track of contracts for a smooth auditing process. A good contract management software can help manage tasks associated with each contract. Template libraries and preapproved clauses further add to consistency and ease of keeping records. The finance team can standardize similar or related contracts, and ensure tax and other compliances as changes are recorded and can be traced easily. For a finance team, contract management is a great opportunity, not only a function. An intelligent contract management software assists this team to uncover revenue opportunities, ensure compliance and reduce overall costs while also enabling them to devise a great finance strategy. If you are looking for a dependable and scalable solution for managing your financial contracts, we can help.