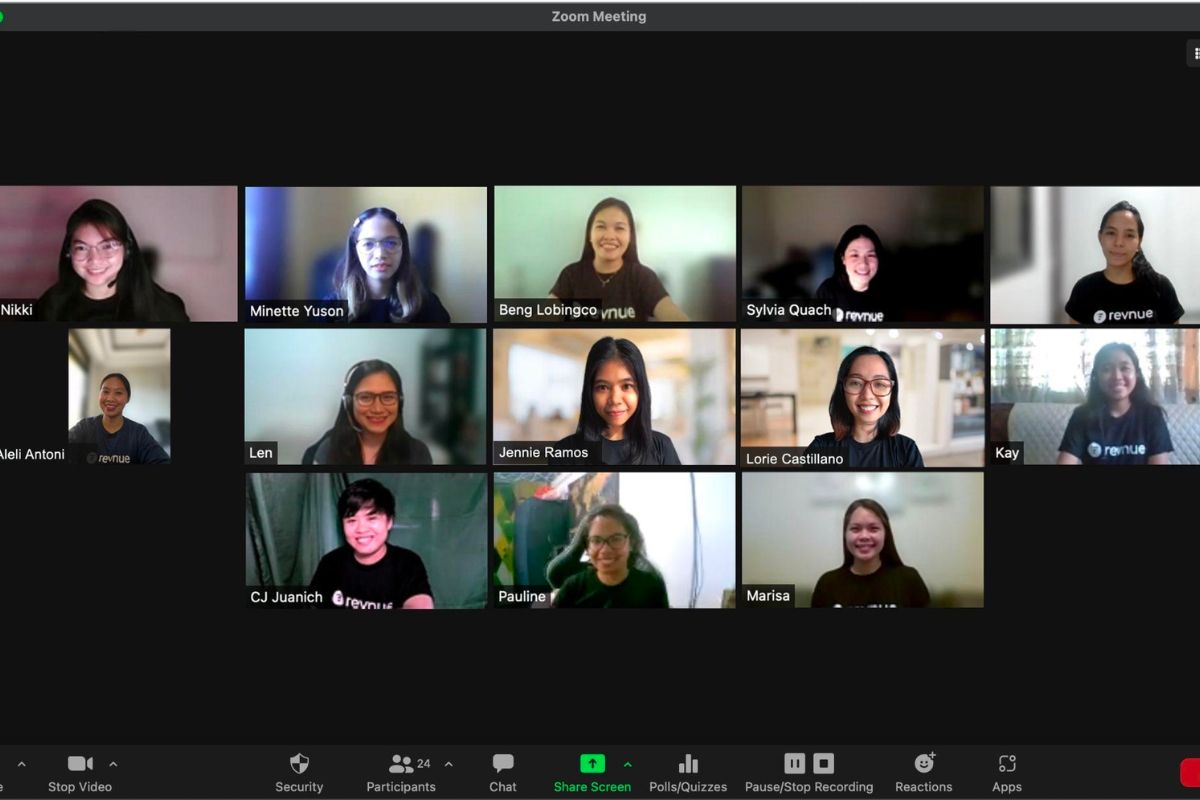 Conventional wisdom says that organizations need to make a deliberate effort to get more women into the tech industry and help them move to senior leadership positions. However, the team at Revnue feels that this mindset needs to change. They believe that the real transformation comes only when we eliminate biases of any form and focus on what really matters. "At Revnue, we were determined to acquire the right skill set to execute our vision. We did not set out to hire more women when we started. However, somehow while looking for the best talent we ended up bringing together an amazing set of women who now constitute a majority of our engineering team. And our journey has been exemplary since then", said Sylvia Quach, Head of Engineering at Revnue.
"Our hiring process is very transparent and solely based on skill set, experience, and creative abilities. In fact, we pride ourselves not only on being a gender-neutral organization but also on hiring across borders. One of the major advantages of this approach is that today we have a globally diverse team that brings in interesting and enlightening perspectives', said Sunny Sharma, Co-founder and CEO at Revnue. "It is inspiring to have a majority women team lead our engineering roles. They bring in a new form of energy in critical thinking, problem-solving, and design aspects."
Leaders at Revnue attribute the success of their platform to the diversity of the people who built it. The idea is to make contract management easy for the world – any department, any industry, any size company. "Our contract management platform is very high on usability and performance. Different ways of approaching how someone might use our software helped us design a platform that almost anyone can use without spending hours in training or learning the tool. Brainstorming around different perspectives, trying to put ourselves in the shoes of our users, and testing across all dimensions helped us build a very user-focused and robust platform. And the credit goes to our diverse team", said Sylvia.
Proud to belong to a company that values diversity to its core, engineers at Revnue feel that the company culture boosts their creativity and performance. "Operations and teamwork is absolutely smooth and seamless", said Nikki Abarca, Front-End Developer who's been working on the platform since inception. "I haven't even noticed the years here – purely due to the quality of work and the company culture."
"Flexibility that Revnue offers is incomparable. Working in a stress-free environment improves output, and that is extremely important for any developer. It makes a lot of difference in the terms of the quality of work and the speed at which you can deliver", says Kay Apao, Senior Software Engineer at the company.
The key to the success of any SAAS platform is the value it offers to its customers. Additionally, it is important to adopt rapid-deployment methodologies and shorten time-to-value. The team at Revnue has built a model designed to meet customer needs quickly and iterate on features based on feedback and market acceptance. Despite being a new entrant in the contract management space, Revnue is already creating a niche for itself by understanding the importance of diversity in innovation.