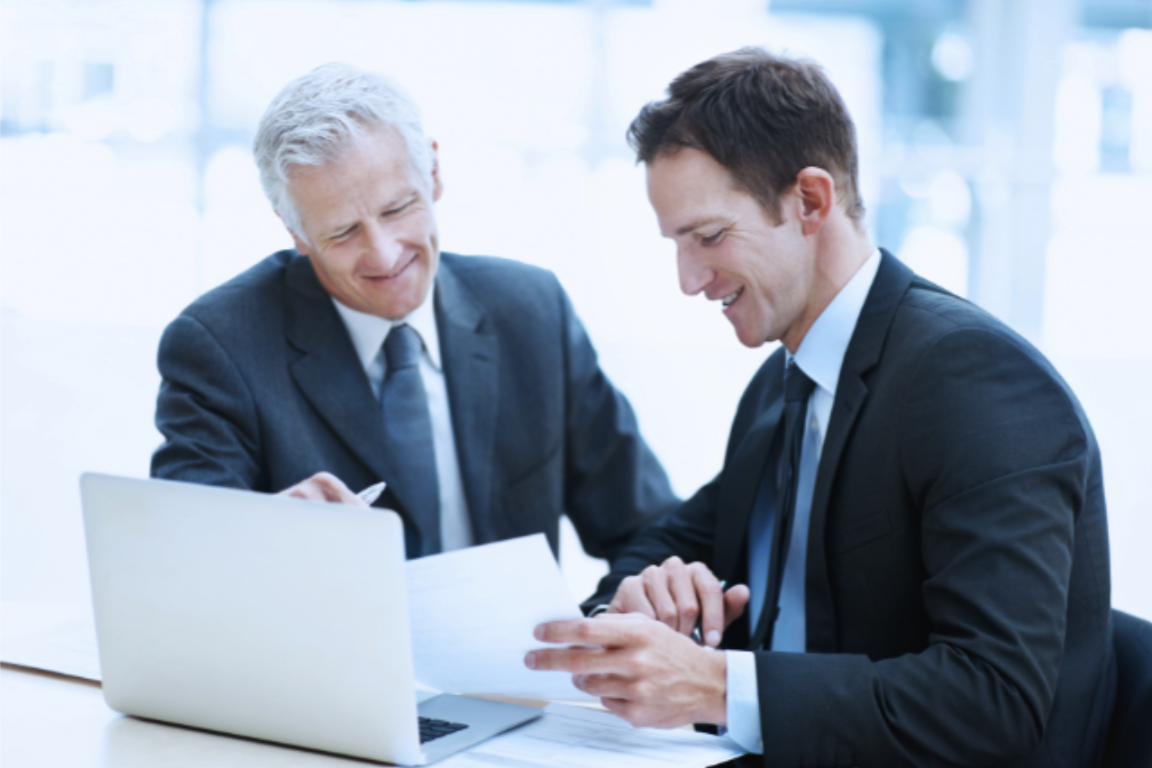 For any organization involved in contracting, the work doesn't stop once the contract is signed. In fact, the real effort begins after the contract is awarded and execution commences. This phase is known as post award contract management, and it is a crucial stage that can have major implications on compliance, costs, performance, and more.
Post award contract management involves administering and overseeing a contract after it has been awarded to ensure that both parties fully meet their legal and contractual obligations. It focuses on actively managing all aspects of the contract through its entire lifecycle to maximize value and minimize risk.
Effective post award contract management is a structured, proactive approach that begins immediately after contract award. It defines clear roles and responsibilities, outlines processes for monitoring progress, and establishes open channels of communication. Following best practices ensures that contracts adhere to terms, meet objectives, deliver high quality work, and maintain budget and schedule.
Neglecting post award contract management can lead to disputes, delays, increased costs, and even litigation. On the other hand, organizations who actively manage the post award phase reap significant benefits such as improved compliance, better visibility, increased efficiency, lower costs, and effective risk mitigation.
In this comprehensive guide, we will explore what exactly post award contract management entails, outline key benefits, provide actionable best practices, and differentiate it from pre award activities. Whether you are new to government contracting or a seasoned professional, this guide will provide invaluable insights and strategies for mastering the crucial post award phase.
What is Post Award Contract Management?
Post award contract management is the process of actively administering, overseeing, and managing a contract after it has been awarded by the buyer to a supplier, vendor, or service provider. It focuses on ensuring that both the buyer and seller fully meet their obligations, requirements, and deliverables as outlined in the contract.
The post award phase begins immediately after the contract is signed and continues throughout the entire contract lifecycle until closure or termination of the agreement. It is not a one-time event, but rather an ongoing process requiring proactive, systematic management for the duration of the contract.
Effective post award management entails building a governance framework with clearly defined roles and responsibilities, implementing robust processes and controls, actively monitoring and reporting on performance, maintaining consistent communication among stakeholders, and taking prompt action in the event of any non-compliance, risks, or other contractual issues.
While contract management occurs both pre- and post-award, the post award phase shifts focus from acquisition and procurement to the oversight, coordination and measurement of delivery, work performance, compliance, payments, and overall contract execution. Managing the post award phase well is critical to realizing the expected return on investment and intended benefits that drove the buyer to pursue the agreement in the first place.
Post Award Contract Management Key activities include:
Planning
The contract administration plan clearly defines all roles and responsibilities between the buyer, supplier/vendor, project team, and other stakeholders. It specifies processes for performance reporting, invoice submission, change order management, risk monitoring, and dispute resolution.
Monitoring
Regular oversight tracks KPIs like project milestones, service levels, product/service quality, resource utilization, budgets, and compliance with regulations. Performance is measured against contractual obligations. Issues like late deliverables or excessive spend are flagged.
Governance
Formal processes are implemented for amendments, renewals, closeouts, and financial management including payment terms, invoice validation, and audits. Records maintenance and information security protocols are established.
Communication
Status update meetings, performance reviews, and steering committees foster active collaboration and information sharing between parties. Rapid escalation procedures for disputes are defined.
Risk Mitigation
Potential risks are evaluated on an ongoing basis, such as technical failures, supply chain disruptions, changes in scope, or regulatory shifts. Contingency plans are developed to address issues promptly.
Performance Management
All aspects of the contract are managed throughout its lifecycle to ensure the buyer receives the expected outcome within budget, schedule, and quality parameters. Underperformance is addressed.
The level of oversight, processes, and governance will vary based on the contract value, complexity, risk, and length. But active management is essential for success. Strong post award contract management relies on understanding all agreement requirements and obligations, implementing robust processes, leveraging technology, and establishing clear accountability.
Key Benefits of Post Award Contract Management
Implementing a structured post award contract management approach provides organizations with many important benefits:
Improved compliance – Meticulously managing all aspects of the contract after award minimizes mistakes, fosters adherence to terms, and reduces risks of non-compliance violations or lawsuits that could occur with a lack of oversight. This proactive governance enhances compliance.
Better visibility into contract performance – Continuous monitoring and management oversight provides substantially increased visibility into how the contract is progressing in regards to milestone achievement, deliverable completion, budget adherence, resource allocation, and other performance metrics per the agreement's requirements. Issues can be quickly identified before they become major problems.
Increased efficiencies – Defined workflows, automated reporting, and streamlined processes powered by contract management technologies eliminate many manual tasks and paperwork redundancies. Strict adherence to timelines is enforced. These efficiencies optimize productivity.
Reduced costs – Tight oversight of invoicing, inventory controls, resource utilization monitoring, and regular audits ensures costs are contained as defined in the contract. Accurate payments are validated. Budget leakage is prevented.
Better risk mitigation – Potential issues, disputes, changes, non-compliance findings, or other risks are quickly flagged through regular oversight mechanisms. Proactive remediation reduces probabilities of major contractual problems or legal liabilities.
In summary, dedicated post award contract management fosters successful execution of the agreement by both parties and ensures the contract stays aligned to deliver maximum value for the buyer.
Post Award Contract Management Best Practices
There are a number of best practices organizations should follow to ensure successful post award contract management:
Establish clear roles and responsibilities
Explicitly define all roles, responsibilities, and levels of authority between the supplier, buyer, project team, stakeholders, and anyone involved in managing the contract. Document these in a RACI matrix to provide complete clarity on who is accountable and consulted for specific contract tasks.
Develop a contract administration plan
Create a comprehensive contract administration plan that outlines end-to-end processes, schedules, timelines, monitoring plans, and governance procedures for managing the agreement. Use this as the blueprint for activities like performance tracking, payment approvals, audits, change control, and communication.
Maintain proper contract documentation
Follow statutory, regulatory, and organizational document retention policies to keep meticulous records of all contract correspondence, changes, reports, invoices, and other documents. Organize files logically for easy accessibility.
Monitor key milestones and deliverables
Establish delivery schedules, work plans, and completion milestones. Continuously track progress using reporting dashboards, site visits, and contract management software to ensure timeliness and fulfillment of all contract deliverables.
Manage changes and amendments
Follow a strict change control process for any modifications to the contract over its lifespan. Create formal amendments, update contract documents, get necessary approvals, and ensure proper change implementation.
Maintain open communication
Set up recurring status meetings, implement escalation frameworks, and form a steering committee with both buyer and supplier representatives to foster collaboration for the contract's duration.
Conduct regular audits and reviews
Perform periodic independent reviews, inspections, and audits to verify contract compliance, assess performance, and ensure accuracy of invoicing and payments against contract terms.
Proactively address issues
Define and follow issue resolution frameworks to immediately address disputes, risks, delays, or changes as soon as they arise through predefined escalation procedures and claims management.
Maintain accurate records
Utilize centralized repositories and contract management systems to store organized records of payments, changes, documents, performance data, issues, audits, and all related contract information for easy retrieval.
Difference Between Pre and Post Award Contract Management
While contract management encompasses activities throughout the entire contract lifecycle, there are some distinct differences between pre award and post award focus areas:
Pre award contract management centers around procurement, solicitation, bid evaluation, negotiation, and contract creation. Activities include developing requirements, identifying qualified bidders, analyzing proposals, performing due diligence, negotiating terms, and drafting the contract documents.
Post award phase of contract management involves execution, oversight, and administration after the contract has been formally signed. Activities focus on monitoring performance, relationship management, risk mitigation, payment approvals, change integration, record-keeping, and ensuring fulfillment of all contract obligations.
Related Blog: Significance of Pre-signature Phase in Contract Management
Pre award focuses on acquisition planning, cost analysis, and defining the statement of work while post award focuses on service delivery, quality control, and managing change. Pre award concludes at contract signature while post award runs until closure.
While distinct, pre and post award activities are complementary and both critical to contract success. Seamless handoff between phases helps maintain continuity from establishment through closure. Ongoing collaboration between teams enables effective oversight and risk management. Different skillsets are required for pre versus post award management. Pre award requires sourcing, vendor evaluation, and negotiation expertise. Post award relies on analytical, process management, and relationship competencies. Proactive management and governance throughout the entire contract lifecycle ensures organizations fully maximize value, achieve objectives, deliver positive outcomes, and avoid disputes.
Conclusion
Post award contract management is a make-or-break phase that determines whether an agreement's potential is fully realized or wasted. Proper governance, oversight, and relationship management after contract signing are imperative for organizations to maximize value, mitigate risks, control costs, and meet all obligations. Implementing structured processes, active monitoring, open communication channels, and timely issue resolution in the post award phase leads to improved efficiency, performance, compliance, and delivery of quality products or services per the contract's intent. Teams clearly understand roles, milestones are tracked, and problems are addressed early.
In contrast, lack of focus on post award phase of contract management destroys potential value by allowing non-compliance, uncontrolled changes, missed deliverables, disputes, and financial leakage. Contractual benefits are left unrealized as problems arise without resolution. Optimizing post award performance requires investing proper time and resources into governance, oversight, and relationship management. Revnue's contract lifecycle management platform provides organizations with needed visibility through centralized documents, milestone tracking, notifications, and robust reporting to master the crucial post award phase.
For any organization seeking to maximize returns on their agreements, active post award management is mandatory. Contact Revnue today to learn best practices for governance and explore technology tools that provide control over contracts from award to closure. Our experts can help you capitalize on the potential of your deals.
More Blogs:
Revolutionizing Business Processes with Real-Time Collaboration
AI Vs Traditional Contract Management: A Comparative Analysis
How to Create an Electronic Signature: Everything You Need to Know
Master Service Agreements (MSAs): A Must-Have for Any Business
The Ultimate Guide to Non-Disclosure Agreements: Everything You Need to Know